Although there are laws in place to protect pregnant women against discrimination, it can still be very difficult to find a job when expecting. Many companies may view pregnancy as a disability or inconvenience.
While these are abhorrent perceptions, you may still have to deal with employers who think this way. Throughout the entire job-seeking process, it's important to remember that you have value to add.
Finding a job while you're pregnant needs to be a strategic and decisive endeavor. Not every job will be available given the circumstances. Here are some of the best jobs for pregnant women.
Freelance Writer
Freelance writing is a great position for any pregnant woman who wants to work from home without having to undergo any training. Anybody who knows how to write a cohesive sentence will be able to find work as a writer online.
There are many websites like TextBroker and Writer Access that will qualify any writer that can pass a simple writing or grammar test. You can also place bids for freelance writing projects on sites like Upwork and Freelancer.
Freelance writing is a great option for women late into their pregnancy as the position can be performed at home.
Teaching English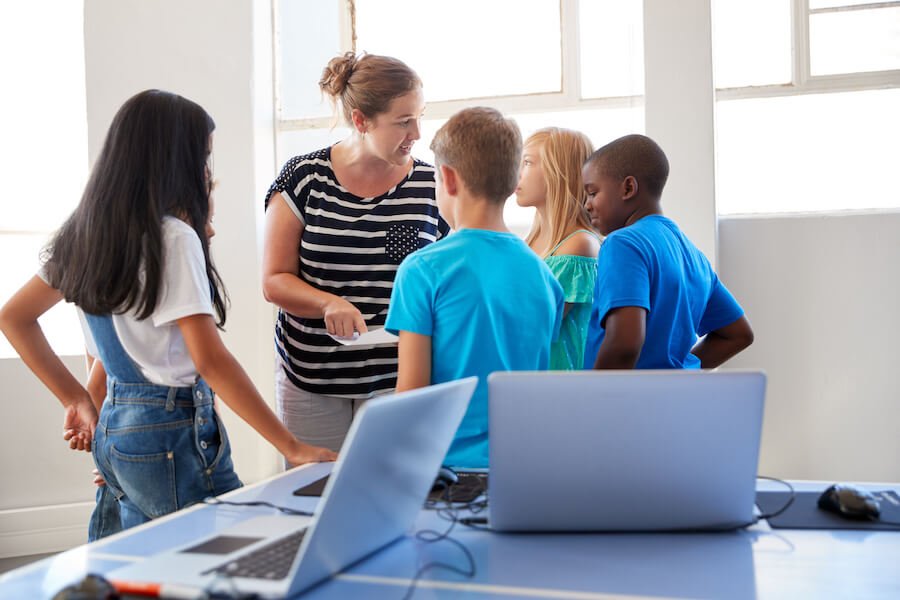 If you're a native English speaker, then there are millions of people who could benefit from your natural skills. Although native speakers may not conceptualize the basics of English grammar, they can certainly determine which words fit most appropriately in a sentence.
While your English skills may seem like a valueless skill, there are actually some great positions available for English teachers. Whether teaching in a classroom or online, there are many foreigners and students who pay to receive English lessons.
Pregnant women can work with their own clients or apply to a school that has available positions.
Private Tutor
In addition to native English skills, many pregnant women have certain expertise or abilities which are highly sought after. For example, you could offer piano lessons to children or adults who are interested in learning the instrument.
The idea is to find a skill at which you excel and offer private lessons to teach the ability to other people. It's important to choose something you're good at in order to forgo the need for any classes or qualifications.
As a private tutor, you'll be able to set your own hours, choose your clients, and even work from home.
Personal Shopper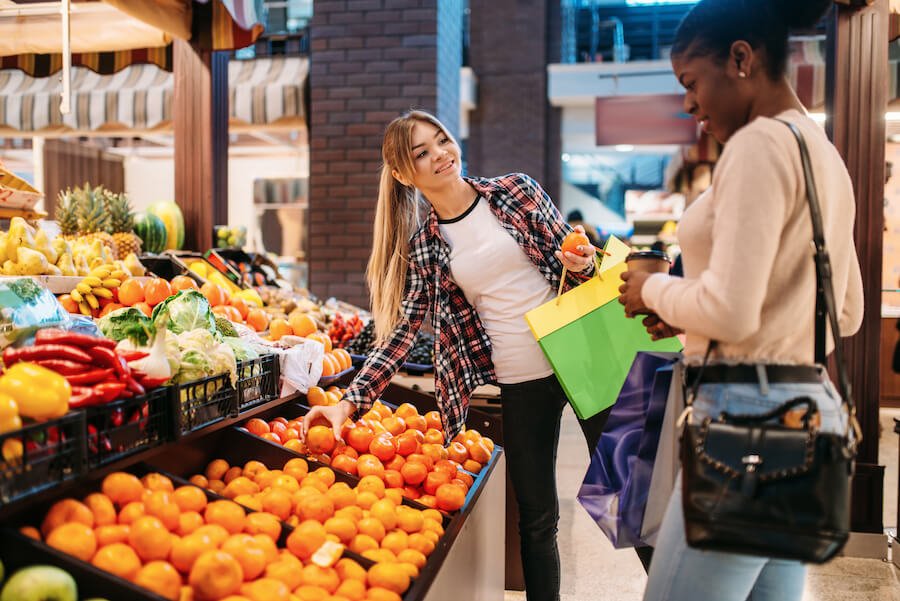 If you're tired of applying for jobs when pregnant, you should consider working as a personal shopper. Ever since the advent of Uber, a hundred different apps with similar functions have been created.
Most recently, some apps pair available shoppers with busy people who don't have time to go to the store. This is an excellent job if you're one of those pregnant women who don't like to be cooped up at home.
After receiving an order, you simply shop for the items and drive them to the customer's home. The apps offer reliable jobs that hire pregnant women.
Virtual Assistant
Working as a virtual assistant is one of the most popular stay at home jobs for pregnant moms. Virtual assistants function very similarly to personal secretaries. These individuals will aid busy professionals in their day-to-day office activities.
Unlike a secretary, however, a virtual assistant doesn't have to come into the office. You will be able to perform all of the required tasks with your laptop and mobile phone.
Many professionals will actively advertise for these positions on job boards such as Indeed or Monster. This is one of the most pregnant friendly jobs on the market.
Library Assistant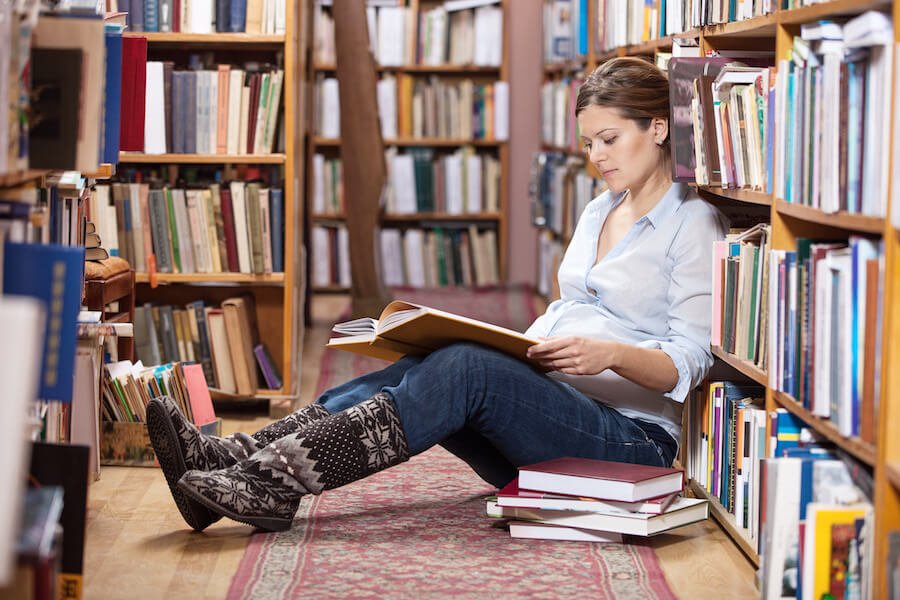 Regional and local libraries are always looking for extra help with extra work. This is one of the most accessible jobs for pregnant moms. As a library assistant, you'll be in charge of many different daily tasks and odd-jobs.
For example, you may have to shelve and sort books that are being returned. This job may also include the compiling of records, registering library materials or cards, or gathering materials for projects.
In addition to the steady paycheck, working as a library assistant is an excellent gig due to the atmosphere of the library.
Wedding Consultant/Organizer
When brainstorming jobs for pregnant women, many people skip over some creative ideas. If you've gotten married or have been part of a ceremony, then you have enough experience to become a wedding consultant or organizer.
You don't have to undergo any training or pay a lot of money for a fancy certificate. Wedding organizers and consultants take the reigns on a wedding so that the bride and groom can focus on more important things.
As a wedding consultant or organizer, you can work from home, set your own hours, and be a vital part of one of the greatest celebrations in the world: a marriage.
Transcriptionist
If you spend a lot of time searching online or posting on Facebook, you may have developed a fast typing speed. This skill is actually highly sought after by many well-recognized companies. A transcriptionist takes audio content and turns it into written words.
For example, a speaker may pay for his speeches to be transcribed into articles or a book. As a transcriptionist, all you have to do is listen to an audio file and type the words that you hear. This is a great option if you're pregnant and need a job ASAP.
Translator
Some of the best jobs for pregnant women don't require any additional skills or abilities. If you have had the privilege to grow up in a bilingual family, you may be able to turn that skill into an income.
There are many companies that need content translated into different languages in order to reach different audiences. Whether you speak French, German, Spanish, or Italian, there are bound to be companies willing to pay a lot of money for your language skills.
Product Photographer
When brainstorming about different part time jobs for pregnant women, it's critical to think outside of the box. There are many unconventional roles that would make the best jobs for pregnant women.
Product photography is an excellent example of these unconventional positions. There are many companies that pay people to take photos of their products. Most smartphones have high-quality cameras that are good enough for this style of photography.
You won't have to spend thousands of dollars on an expensive DSLR or other equipment. By reading a few blogs and watching some tutorials, your photography skills can be good enough to make a decent income with this position.